While information on the console is starting to flow a little faster nowadays, the PS5 price seems to be one of the last things Sony wants to talk about. But that doesn't mean we're completely in the dark about what to expect and in terms of eventual PS5 ore-orders.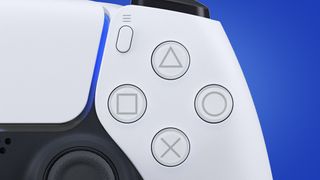 And let's face it, seeing as Sony hasn't even shown off the console design yet, the lack of a locked-down PS5 price isn't that surprising. Not to mention the Xbox Series X pre-order price hasn't been confirmed either as both companies are clearly hoping the other will blink first. But hey, if they want to undercut each other, that's good news for us gamers. Things are getting better though, we recently got a first look at the brand new DualSense PS5 controller.
The latest rumors point to a PS5 reveal event on June 4, where we're expecting to finally see some games in action, although as to whether we'll finally see the console design itself is anyone's guess. An earlier 'reveal' event focused heavily on the internal hardware, which you can really dive into with our guide to the PS5 specs.