Most game console comparisons invite a ton of differences. But the case with the PS4 and the PS4 Slim is mainly its size, with the PS4 being, well, slimmer than the original model. But that doesn't take into account audio and USB ports, general power, button design, and so on.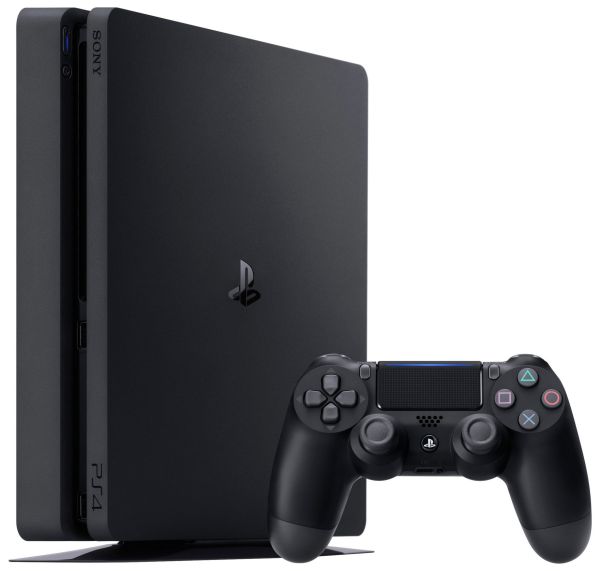 Slimmer and lighter console with stylish new looks and packed with true
PlayStation 4 power.
Visuals are more realistic, strikingly vivid and truer to what the human eye
sees in the real world.
Fast, personal and easier to share, connect and play with friends.
Game-changing innovations and ways to keep playing, like Remote Play and Share
Play.
Features 2.4GHz/5GHz Wi-Fi mode options and HDMI 2.0 output.
All games are fully cross-compatible with PS4 and PS4 Pro, and players compete
online in the same multiplayer ecosystem.
PlayStation VR: Put yourself at the centre of the game and explore extraordinary
worlds in a way you've never experienced before.
DualShock 4 wireless controller defines the new generation of play.