PlayStation has finally revealed the PS5 controller to the world, and it's officially called the DualSense. 
Sony revealed the new PS5 controller design in a post to the PlayStation Blog, sharing the first images of the design as well as the first official word on what new features it will include. As you might have already guessed from the name, this time the big focus is on your sense - specifically the sense of touch.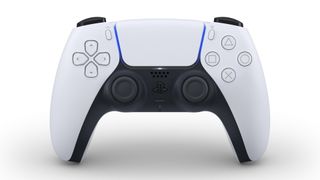 The DualSense Controller builds in refined haptic feedback to capture a broader range of motions, such as "slow grittiness of driving a car through mud". It also includes adaptive trigger buttons that can dynamically change their tension for different activities, such as drawing back a bowstring. You can also use a built-in microphone to talk to friends without needing a headset.